The personal attention we dedicate to our customers and project quality is the pride of Creative Irrigation. We have served the DC Metro area under the same name and ownership with the same high standards for the last 30+ years. Our promise is to offer the Creative Irrigation distinction on every project we tackle for you. We are Different by Design.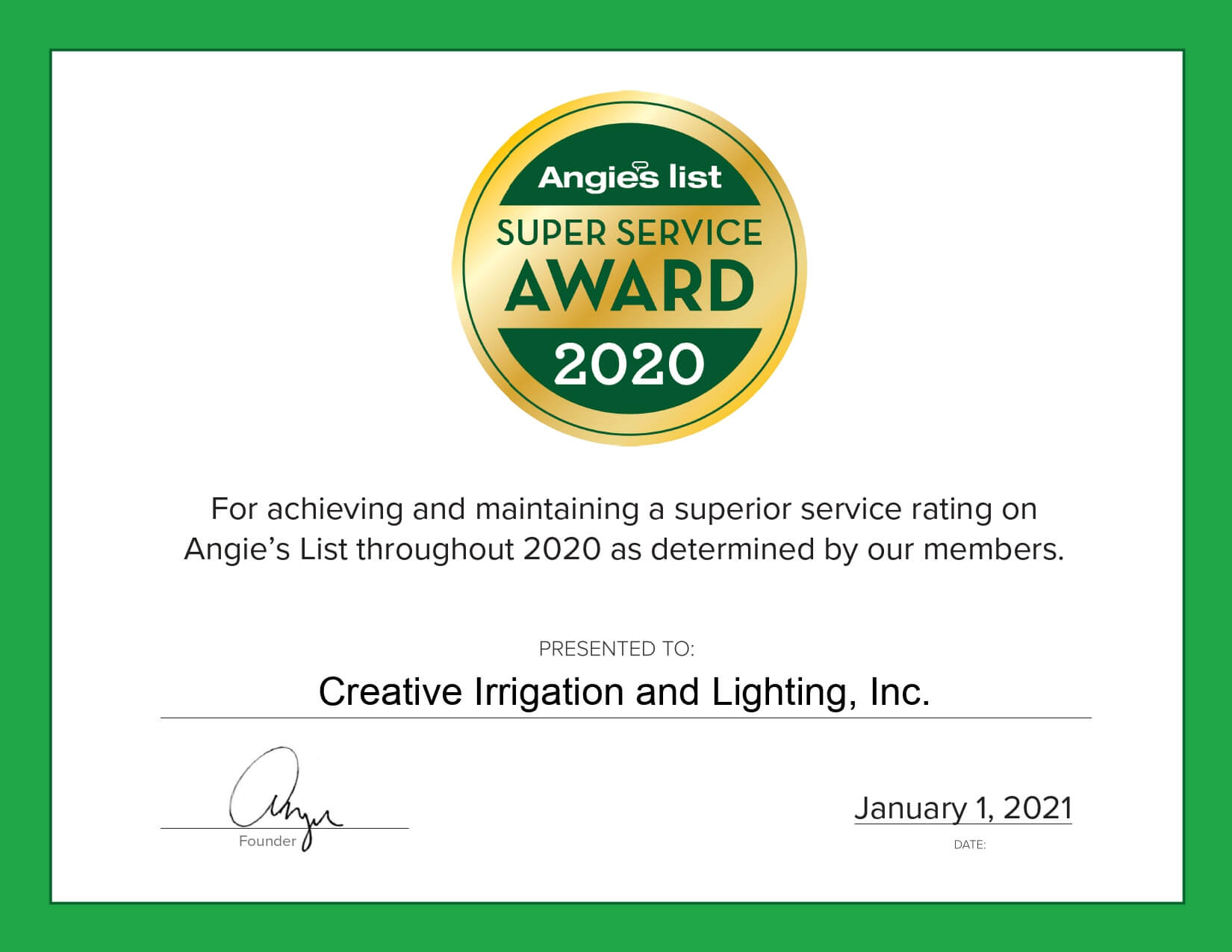 What Your Neighbors Are Saying
J.B. Mclean, VA
"what a godsend you all have been! We were at such a loss when our previous company went out of business without warning. Your service and professionalism has been remarkable."
S.S. Oakton, VA
"I was very impressed with you guys from estimate to installation. A minor problem was handled promptly and there has not been a problem since."
S.R. Oak Hill, VA
"I have already recommended your company to others. Best contractor I have used."
Nick S.
"They were quick to respond and get me scheduled. Very professional in their interactions with me which is something I found very rare with other companies."
Madeyln A.
"The team was very professional, from beginning to end. They made sure I understood all aspects of the project and instructed me on its use. Would recommend to anyone!"
D.B. Centreville, VA
"They've always been very good to work with overall. They provide good suggestions and have always been prompt. We've used their system for many, many years and I'd recommend them to anybody; in fact, I already have many times!"
Our Staff
Brian was born to fix things! As a young man, Brian developed a passion for dirt bikes and muscle cars. This developed into a love and talent for designing and building. Brian still tinkers in his free time building tree forts for his 3 boys, restoring his Olds 442 and repairing jet skis. Brian launched Creative Irrigation & Lighting in 2002 after 16 years of experience in the industry. He enjoys traveling with his lovely wife, hunting on his family farm in West Virginia and boating on the Eastern Shore. He grew up in Falls Church, Virginia and is an alumni of Jeb Stuart High School and Randolph-Macon College.
"I take pride in the high-quality products and personal service we provide our clients."
Mike has been working in the Irrigation industry since 1986. His experience and expertise are invaluable in finding smart solutions to clients' landscape irrigation and lighting needs. Mike enjoys family time with his lovely wife, two children and three rescue pups. He spends his weekends working on photography, fishing, training his dogs and volunteering with SYA Sports. Mike is a native of Fairfax County, Virginia and an alumni of Fairfax High School and Salem University.
"I like to do things right the first time, from the design process all the way to the final walkthrough."
Beverly's second career in the irrigation industry followed a 38-year position at Federal Health Insurance overseeing program suggestions and contract negotiations. Her dedication to customers and knowledge of the industry is essential to Creative Irrigation & Lighting. Beverly's family lives close and she enjoys family gatherings and her five beautiful grandchildren. She loves sewing, crocheting and occasionally going hunting with her husband.
"I want our customers to hear a familiar voice when they need us."
Amy keeps this office and our team organized and running smoothly! Originally from Western New York, Amy grew up in a small town near Lake Ontario. She attended Marymount University and Genesee Community College earning two Associate degrees. She spends her time with her Husband and two cats, Thor and Stitch, and enjoys reading, creative writing, crafting with her Cricut and photography.
Kevin Ebner
Senior Service Technician
Kevin's years of professional experience and industry specific training are an invaluable resource for our projects. Kevin thrives when he is problem solving irrigation and lighting systems and is always striving to learn more about his trade. Kevin, our ragin' cajun, is Louisiana born and bred and enjoys music, movies, and most of all, time with his lovely wife and 2 beautiful daughters.
"From digging to designing, I get it right the first time."