Save time and water with a well designed and efficient irrigation system. With our top-quality irrigation services, we take into account sun coverage, topography, and specific plant needs, taking the stress and responsibility off of your shoulders! You can forget about the hassles encountered when manually watering your lawn - and have more free time to enjoy the results. Our weather-based irrigation controllers are connected to Wi-Fi, giving you control and flexibility in maintaining the health and beauty of your landscape.
Let us design and install a system that ensures your lawn receives the right amount of water, in the right spots, and at the right time. When your irrigation is top of the line, so is your landscape.
The Creative Irrigation & Lighting Difference:
► We create custom designs around your unique landscape
► We partner with Landscape Design Build firms to ensure the highest quality installations
► We provide custom irrigation for deck plantings, vegetable gardens and other needs, with no over or under watering on any area
► We give control to our customers, working around your individual needs to provide complete control of what to water and when
► Our custom irrigation systems take into account the fact that most residential properties have areas of full-sun, shade, slopes, flowers, drought tolerant plants and wet areas .
Creative Irrigation & Lighting's reputation for quality is unsurpassed. We pride ourselves on our unmatched professional service and dedication to quality in materials used, workmanship, and customer service. From start to finish, our expert crews attend to every detail of an irrigation project, ensuring complete customer satisfaction.
That's "Different by Design"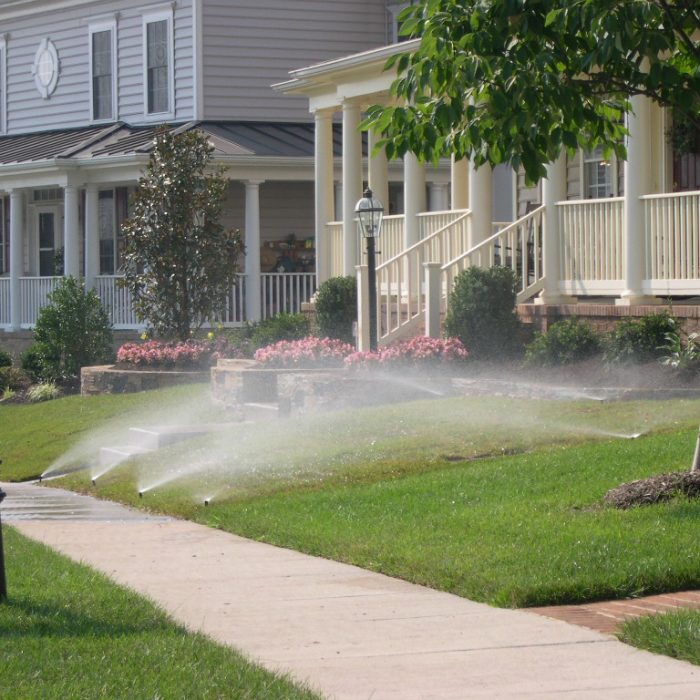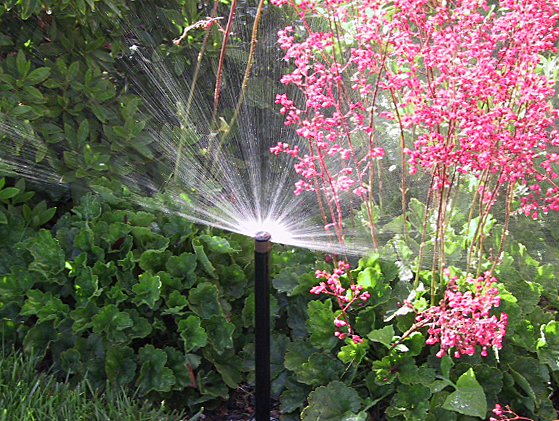 The price of water bills seems to be getting higher every year. Long gone are the days when water seemed an infinite resource. Today, a poorly designed system could cost you hundreds of extra dollars a year. The time spent trying to track how and when your irrigation system is utilizing water -- and if it's even needed -- is astronomical! It's a difficult task for anyone to wrap their head around.
There is more to simply turning the system on and off each season. Our "difference by design" model considers how landscapes change and grow from season to season. What was once a sunny area may now be shady due to tree growth. Plant growth or landscape changes can render a good irrigation system almost useless by blocking water flow. Sprinkler heads may need to be relocated and/or adjusted as the seasons change.
The Creative Irrigation & Lighting Difference:
► We utilize the latest products and technology on the market in our custom client solutions
► We handle preventative maintenance by offering experience and know-how to spot failure points in systems and recommend services proactively to avoid system breakdowns in the future
► We plan for big changes to landscapes and properties, ensuring that the quality of your irrigation system adapts with those changes
Creative Irrigation & Lighting is a leader in Smart Water irrigation design and installation. Whether it's a brand new install, or a retrofitting of your existing irrigation system, Creative Irrigation & Lighting can help make your irrigation system a "Water Smart" system, saving you time and money.
Industry Leaders
Creative Irrigation & Lighting has served the DC-metro area for more than 30 years. Available systems and technology have certainly improved over the years, and our quality of customer care has remained steadfast. For every project, we take the time to ensure landscaping is worked around, not through, treating it with respect and installing our systems naturally and organically. Our emphasis is not simply on speed, but also on quality of the product and workmanship. We offer the best warranties in our region, with our irrigation installations carrying a full three-year parts and labor warranty.
We stand behind our work and the products we use, selecting components based on quality, performance, and durability. Your satisfaction is at the forefront of every decision we make.
Rotor heads
Large open lawn areas or big landscape to "make it rain"
Rotator Nozzles
For medium lawn and landscape areas and their benefits
Spray heads
For small lawn and landscape areas
Bubblers
Bubblers for trees and large plantings